So proud of this handsome man - he had a wonderful first season of tball!!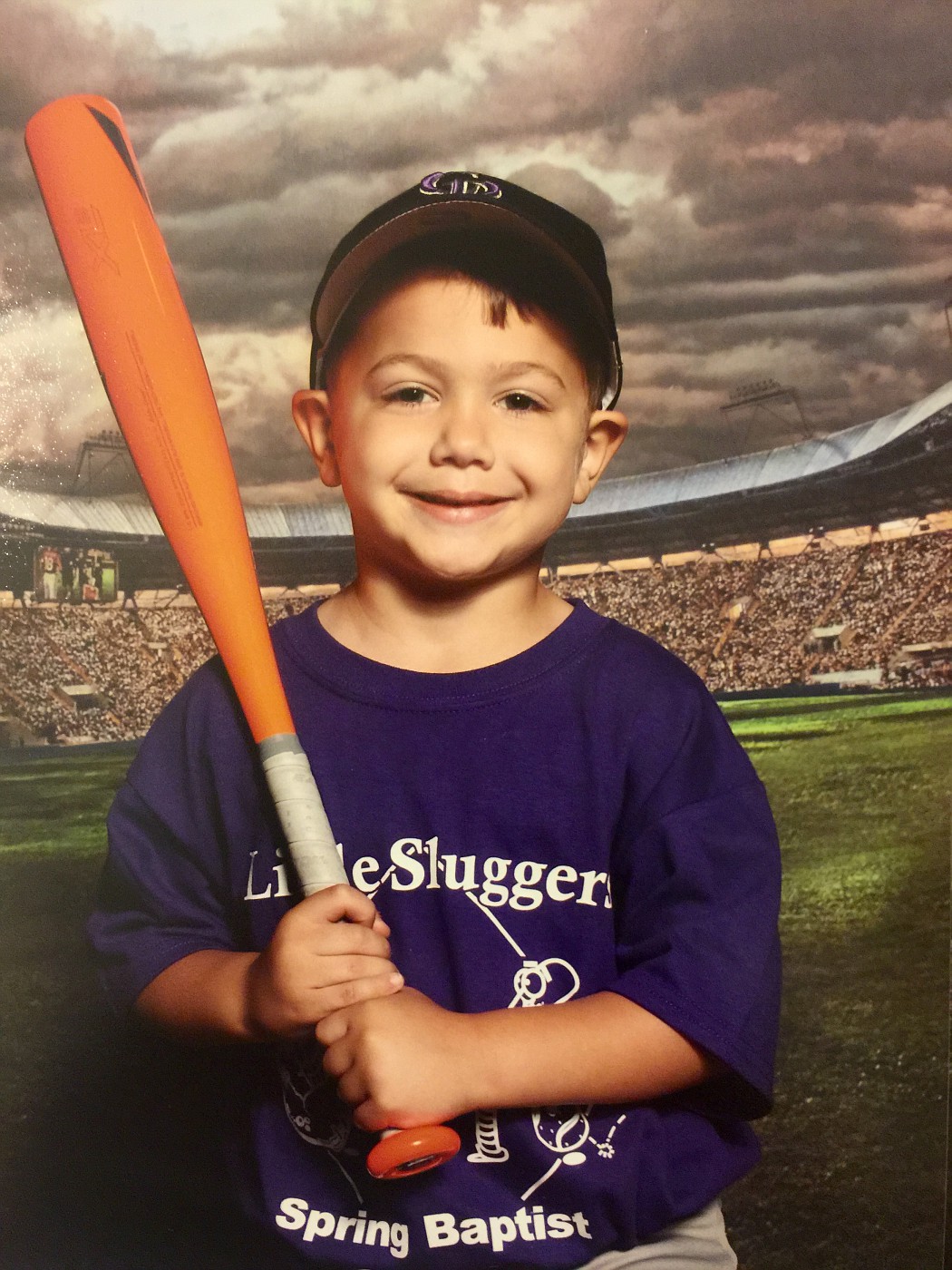 We had several rain outs and ended up finishing the season with a double header today. He was so excited to receive his first trophy...he even took it in when we went out for lunch!!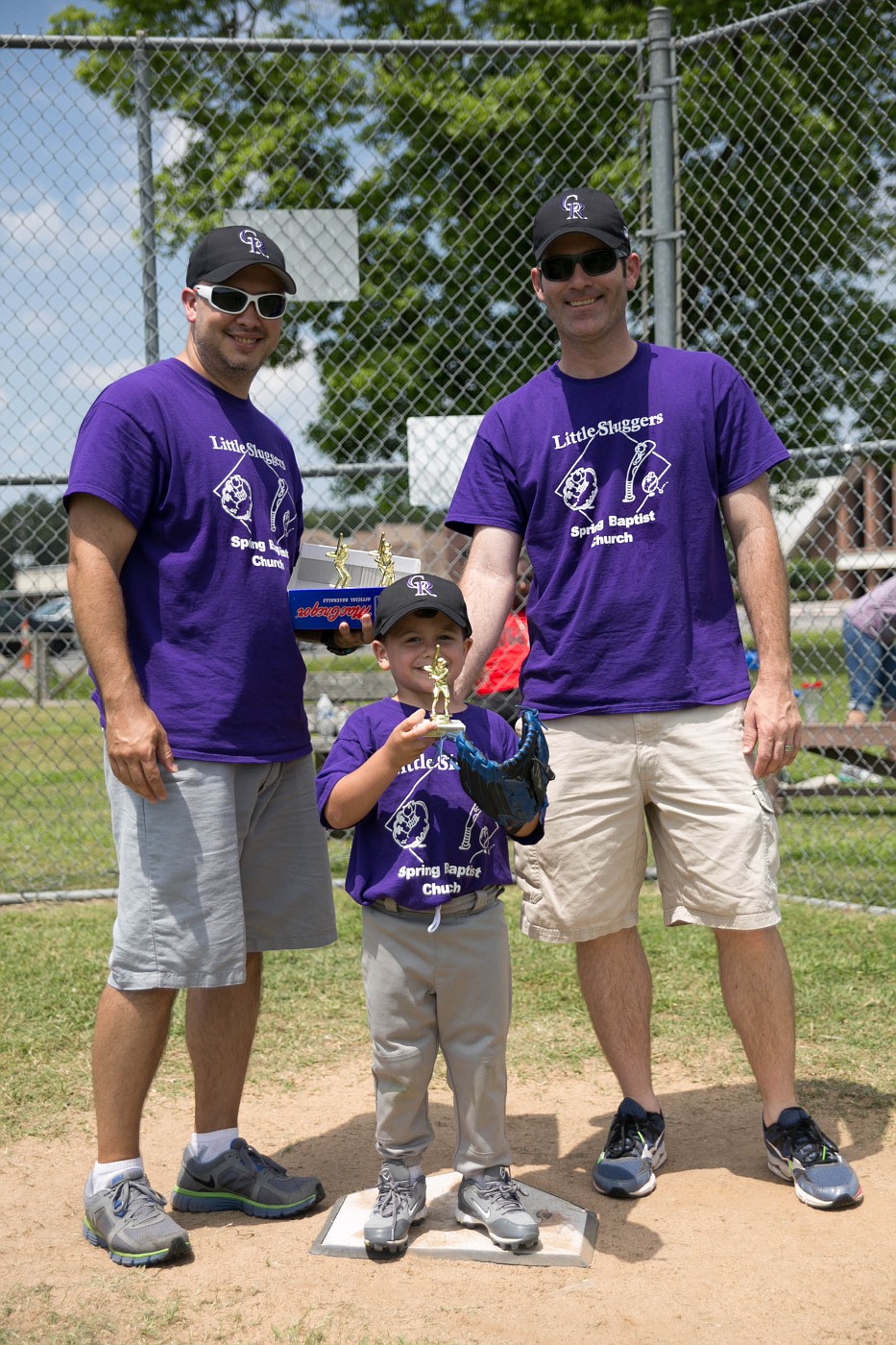 Yes - he held it up in front of his face for every picture, too! LOL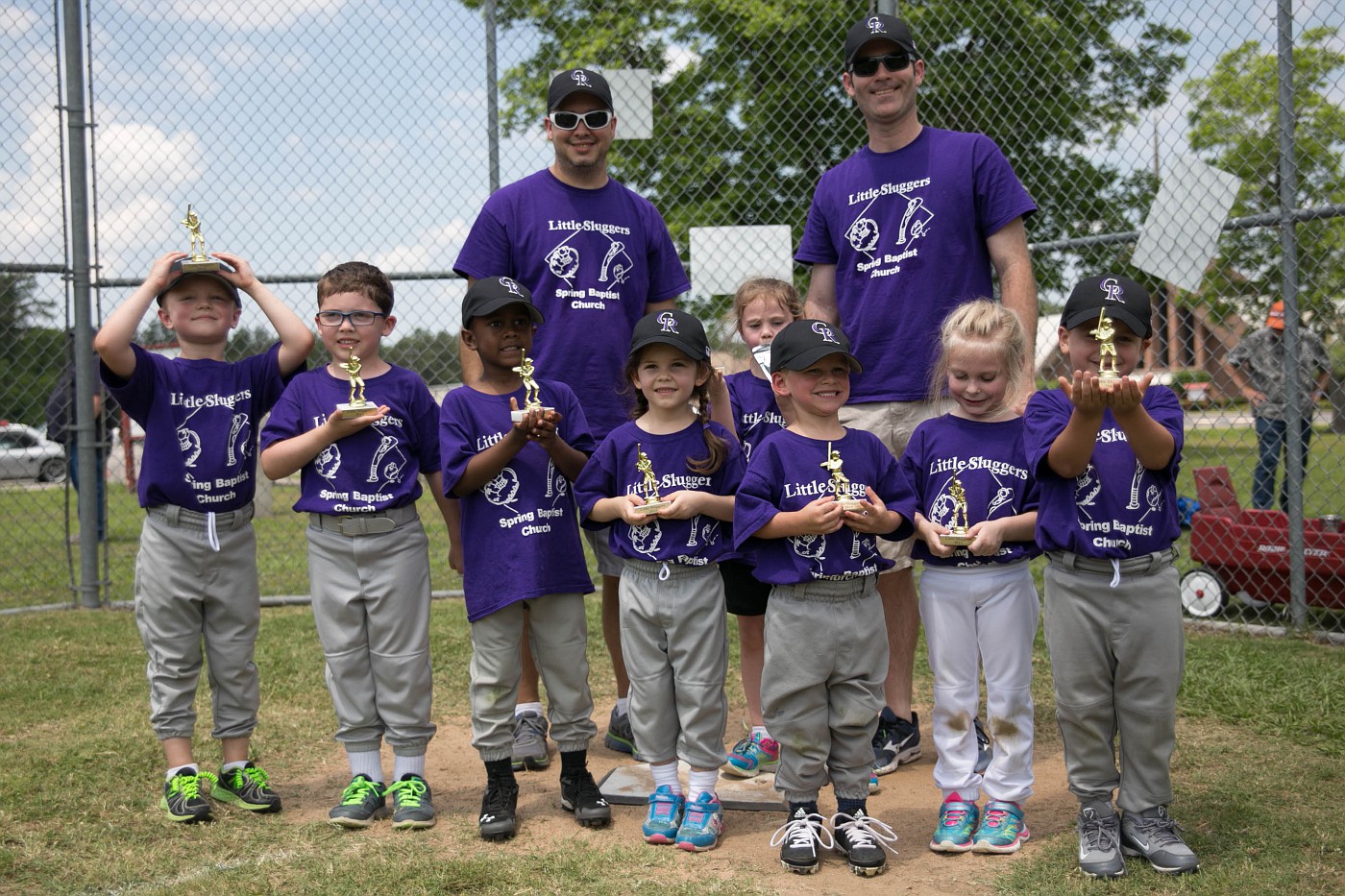 SEE?? LOL - they were all super proud of them!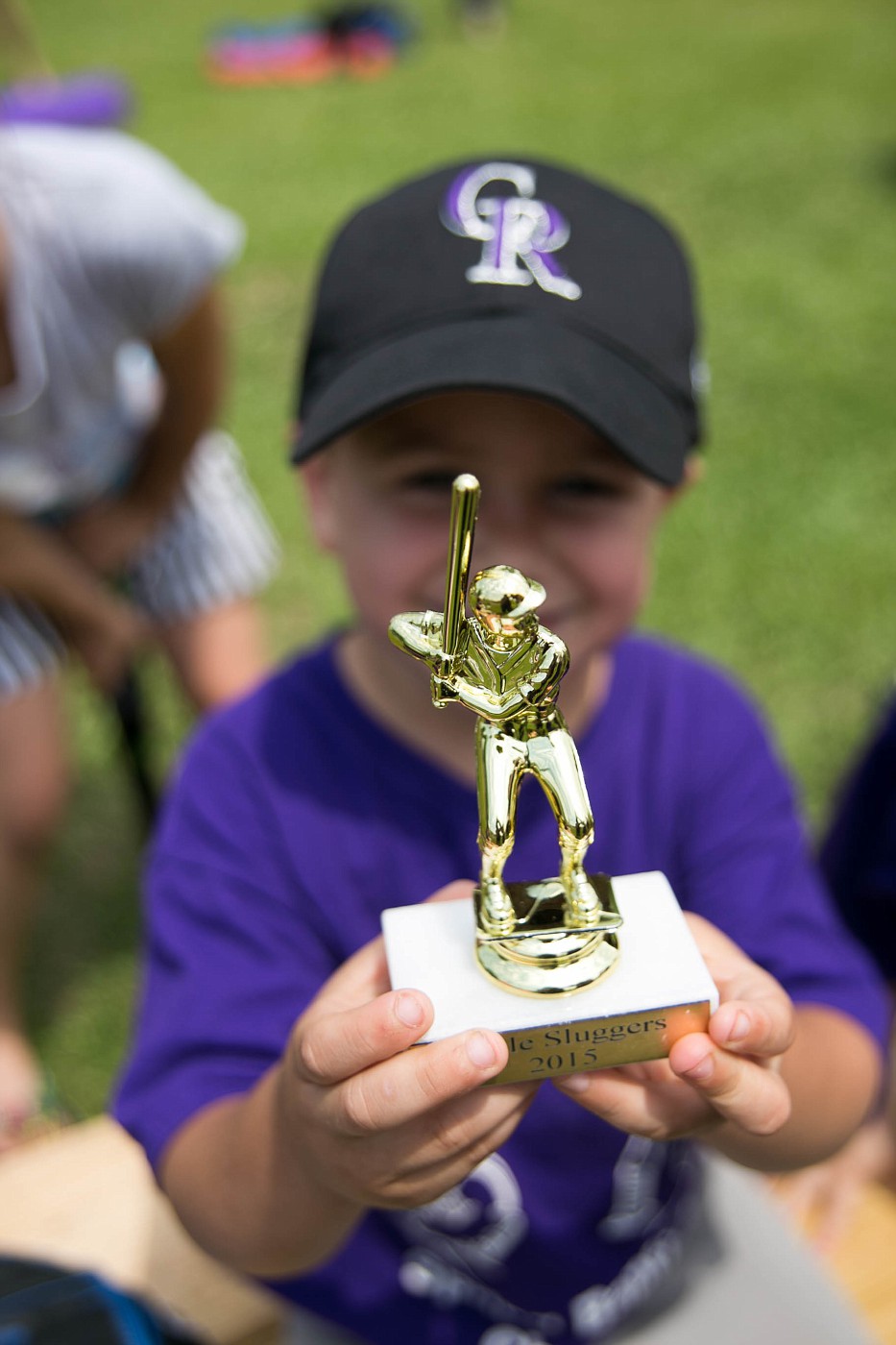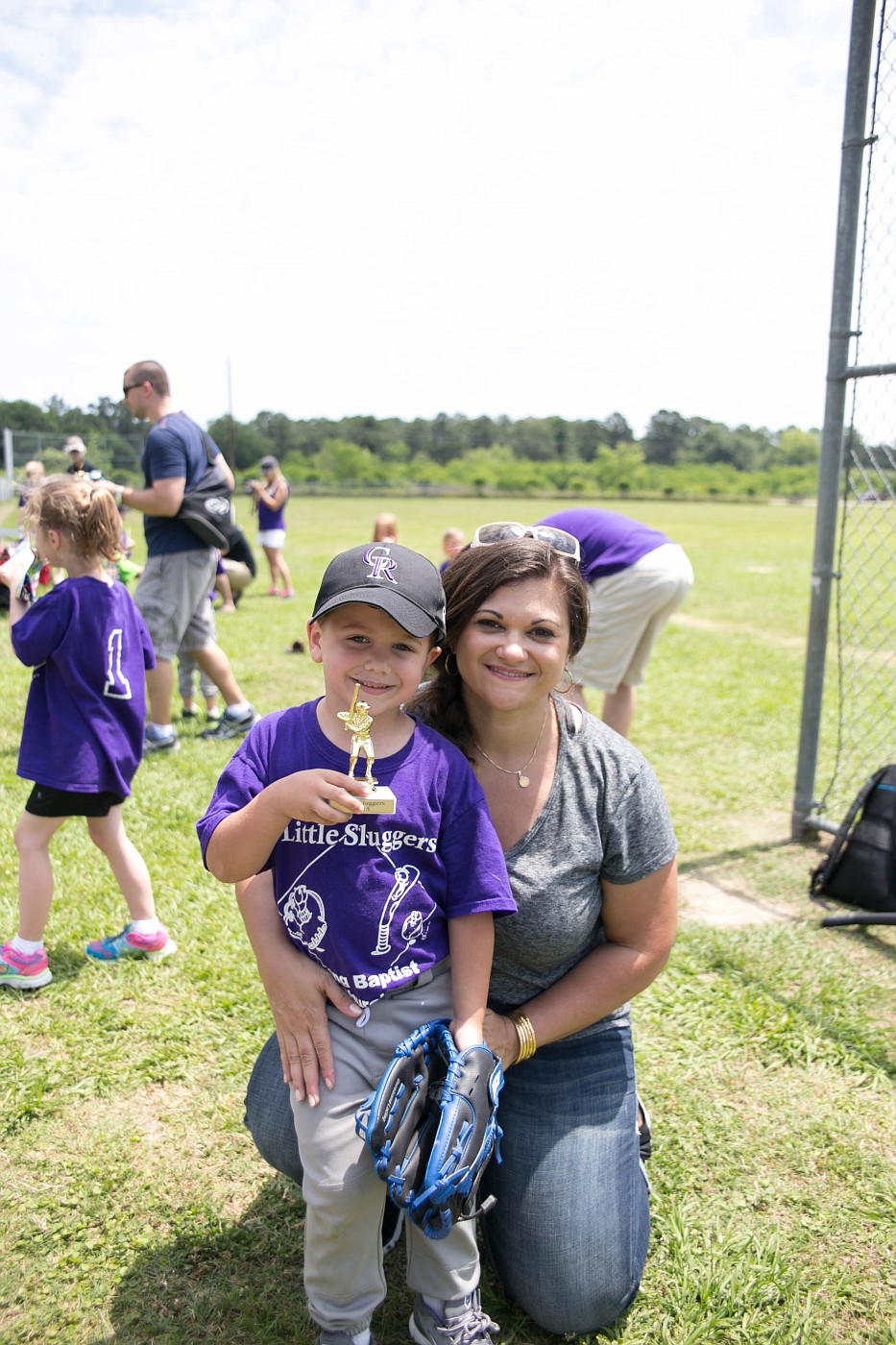 Great season Rockies!!