It was a nice three day weekend for me and the fam. Friday was my Friday off and after I took the kids to school I took in a lot of "me" time. I had a nice leisurely breakfast at Panera where I sat for a long while and Pinned all kinds of stuff...my original plan to was to go get a pedicure after, but instead ended up going on a pamper shopping spree after visiting some great pins about hair and beauty! LOL
Pinterest is dangerous y'all!!
Took a few different stops to find all my loot, but after I got home I spent time playing with all my goodies and trying out different fun hairstyles.
Friday night was family date night. Emma had already been to see Home with her friend, but we went again as a family and she did not mind going again at all! It was such a cute, fun movie, too!
Saturday morning was supposed to be Aaron's first t-ball game; however, b/c of all the rain we've had the games were cancelled...it was also picture day so they went ahead with that. They were all so cute in their little uniforms. I have to say the picture people were so great in keeping them all together and getting the pictures quick before they all wanted to run off! LOL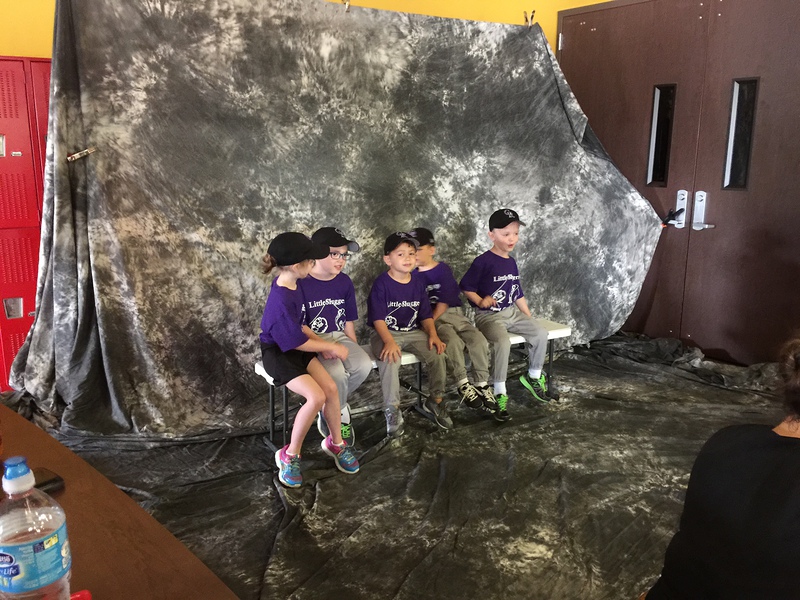 I can't wait to see how they all come out! I was sad their first game was cancelled, but the next one will be here soon!!
After we left we spent some time in Old Town Spring - mostly just checking out all the shops, but it turned out to be such a nice day we really just enjoyed walking around!
Kids loved the cool toy store that's there...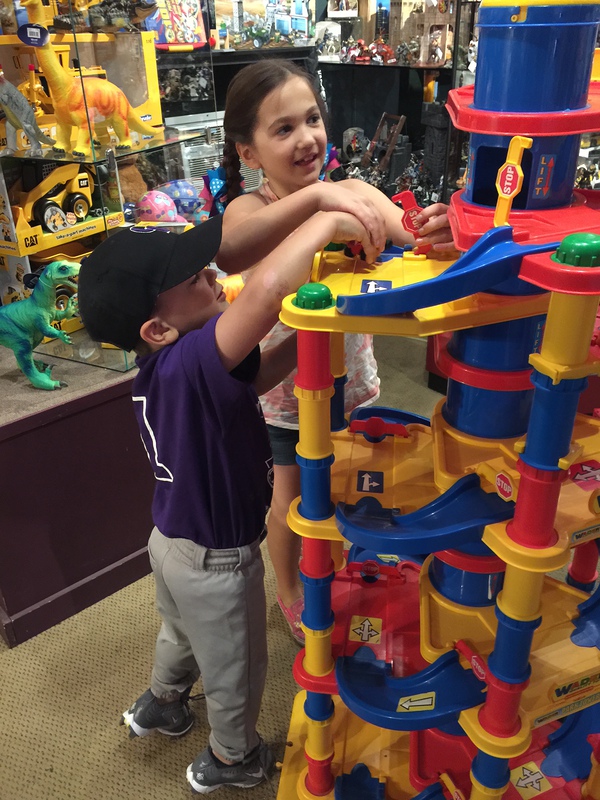 They would've loved to bring home this cool tent!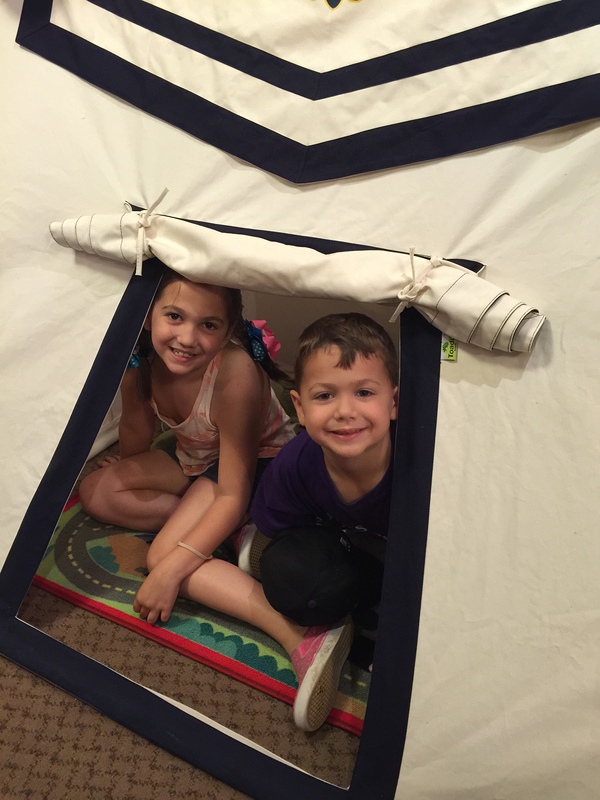 "Mom, take our picture" - that's something they don't have to tell me twice!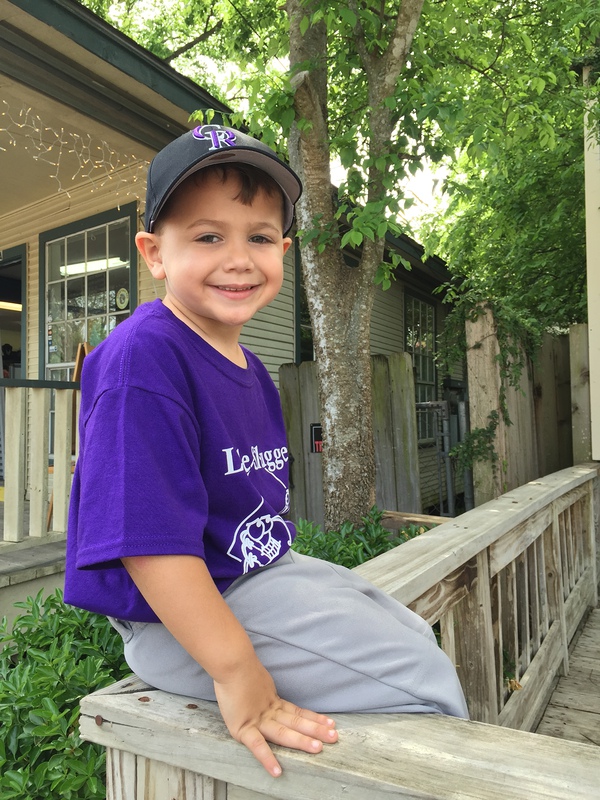 When we finished with our visit and I had a few new purchases we opted for a snow cone run! One of our favorite spots! She read out the menu for her little brother!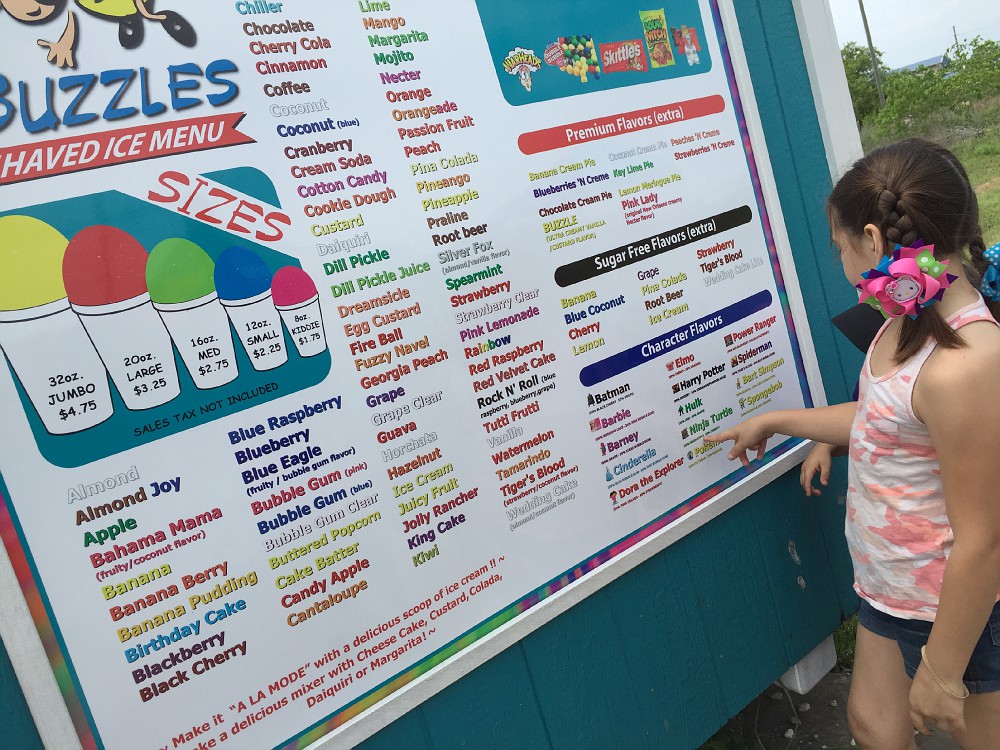 Don't forget to tip!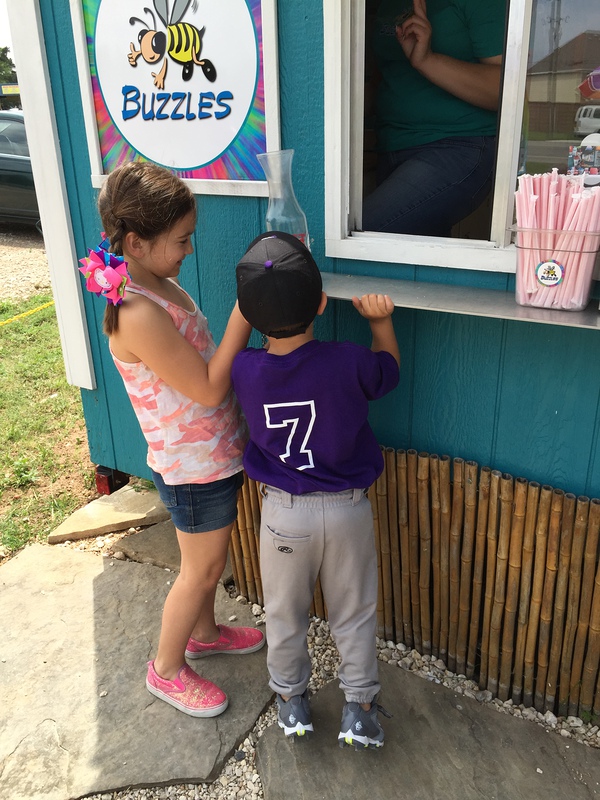 What's your favorite flavor?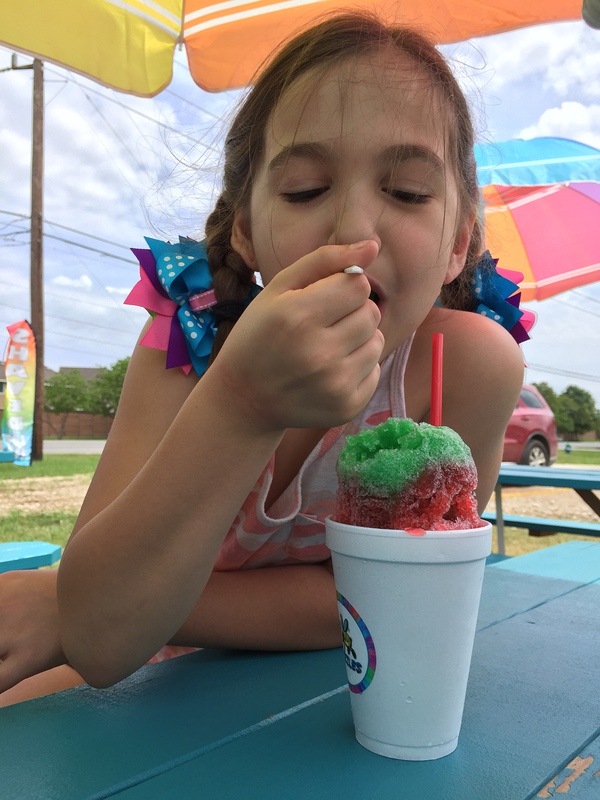 When we were all finished we headed back to the house - Emma had a birthday party Saturday afternoon. Yes, it was a full day Saturday!
These three have been together since Kindergarten...and actually Emma and Carley (the one on the left) were together before that in daycare!
Every Sunday after church we have brunch together and today afterwards on the way home I got incredibly sleepy. Don't know if it's the insomnia I've been fighting for a while now or what, but when we got home I didn't even get my church clothes off before I was laying down on the bed and fast asleep.
I took a nap!!!
I don't remember the last time I did that...and I actually woke up feeling pretty good. Usually after a nap I feel groggy - not today. Guess my body was trying to tell me something. Let's see how well I can sleep tonight after that!
So, remember the
crawfish boil
we had a few weeks ago...well afterwards we peeled the leftovers we had and into the freezer they went. Tonight we pulled them out and had a great dinner with our friends/neighbors. I made a big pot of gumbo, one family made the etouffe, and the other made the rice and dessert!
It was a great evening with great friends! The kids all had a blast playing and the adults all had a great time visiting and laughing! And I have to add that I was very happy with how my gumbo turned out. I cooked it a little differently this time and was a little worried about how it was going to turn out, but it was delicious!!!
Everything is picked up and put up again now and it's time to chill for a while...The Blind Side is on and I think Michael and I are going to lay up and watch it. I love this movie, but can't help but cry through most of it!!