Well, it's raining again so that means Aaron's game this morning has been cancelled. :( It's been a hard season to get going. We did have a fun Friday before the storms rolled in, though. I took Emma to school and then Aaron and I picked up breakfast and took it to Geddo & Teta's. Then Teta, Aaron, and I headed over to the park for a little bit. It was muggy, but we walked almost all the way around the lake before it started raining and we had to head back to the car. Only got a few minutes in on the playground, too. I love storms, truly I do, but the rain has messed up a lot of playtime lately!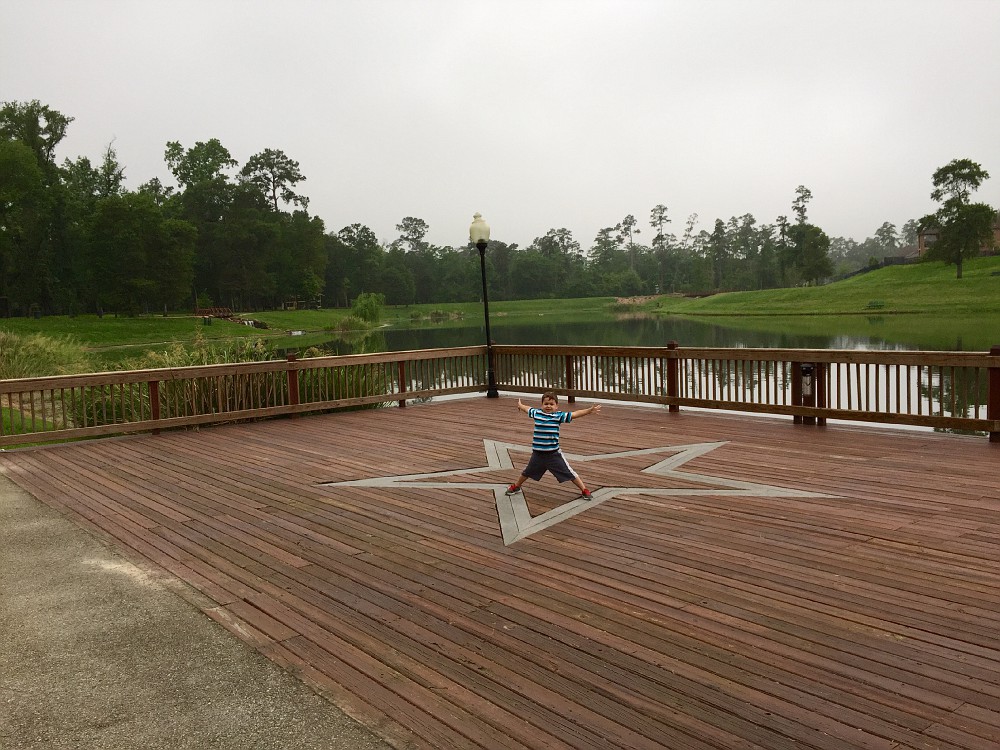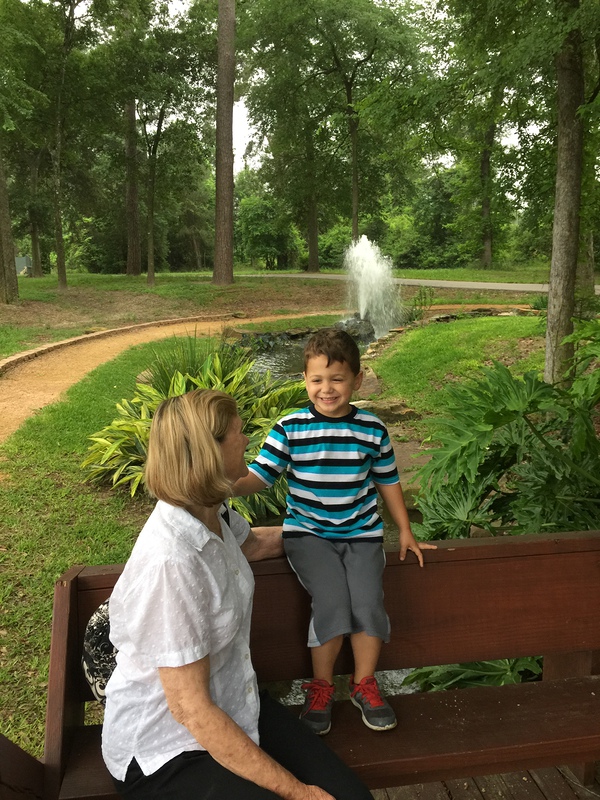 Trying to feel the water...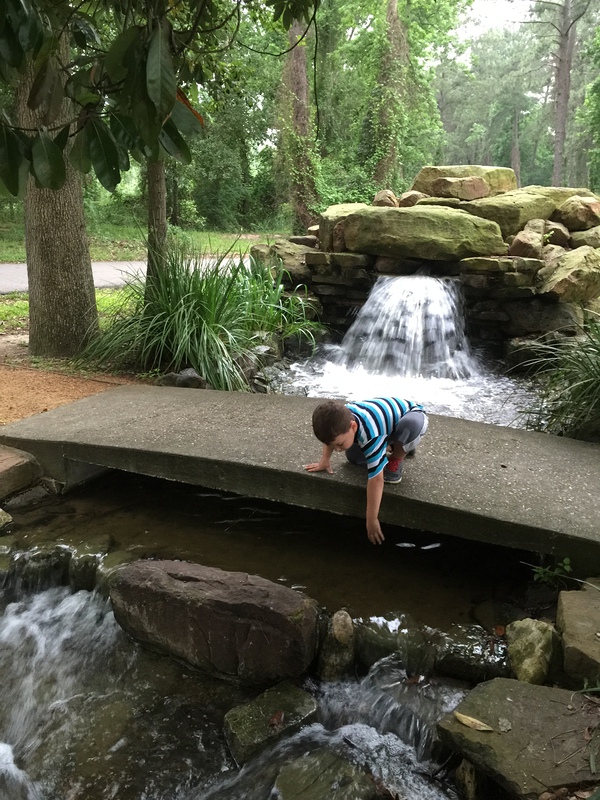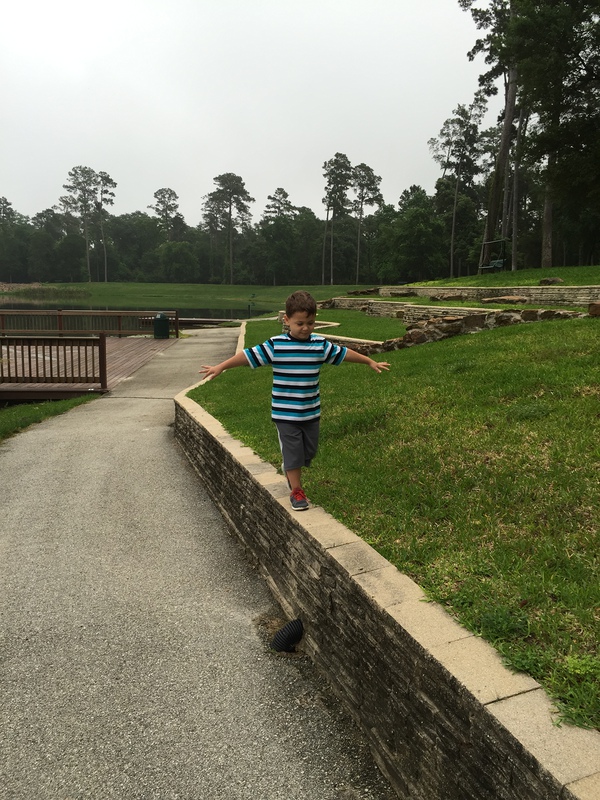 Anxious for nice weather to go back and finish our playtime...Teta and I did a little shopping afterwards, but Aaron opted to stay and play with Geddo instead. So we did our shopping and then picked up Emma from school...then it was time to drive down to Daddy's work for their annual crawfish boil. We had a good time and I was so proud of my big girl. Even though she was afraid, look what she did!! And she actually did it twice, because after she gave it a try she realized it was fun and had to do it again!!
I told her how proud I was because there were some grown men even too scared to give it a try! Always gotta try new things, because they just might turn out to be your favorite! That's our motto!
And in the spirit of the playoffs (Go Rockets!!!) there was some slam dunks happening...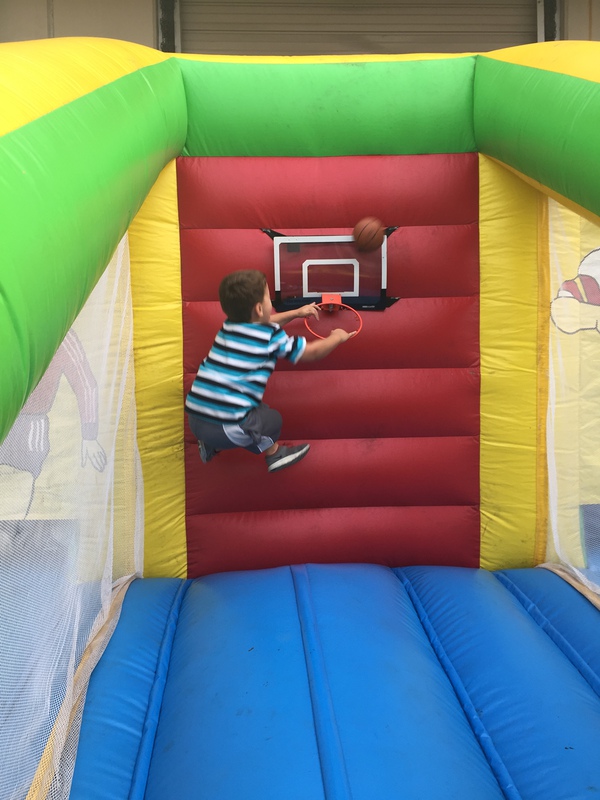 And some pinatas were busted...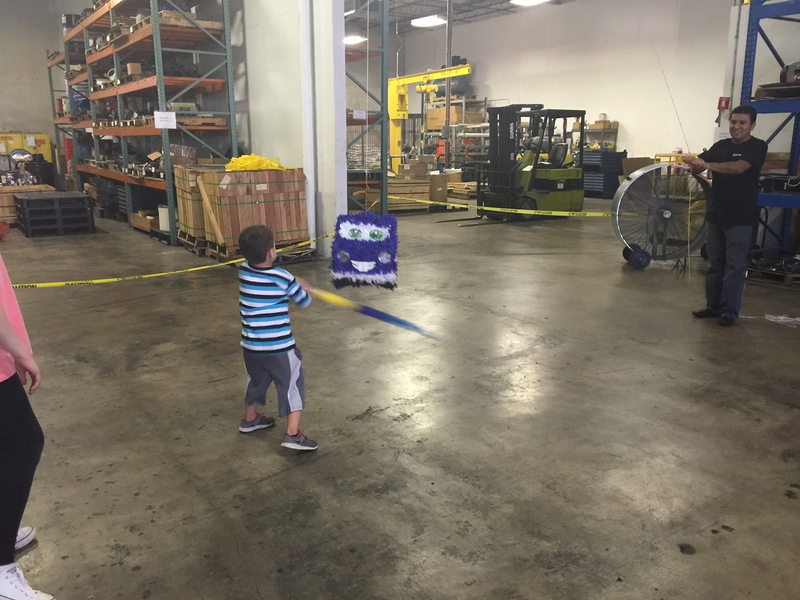 And back to the playoffs...we did make it home in time to watch the end of a nail biter!
Got very intense in our living room needless to say!
So, I'll leave you with this beauty! Emma got her Spring pictures yesterday, too - I think these are my favorite school pics so far!! She looks so beautiful and so...grown up. Yes, she does and it makes me sad, but I'm so proud of this amazing little girl!! My brilliant and brave little lady!