Emma's Day Care class had a Luau Graduation!! They did such a great job doing their dances for us and looked so big in their cap and gowns and it surely brought tears to my eyes to see!
The kids did three dances for us!
(She is 2nd from the left with with big green flower in her hair)
She was so happy for family that came out to see her, too!
Her Geddo had to go out to work at 4am yesterday morning so he had to miss it, he was so upset. He sent Emma a beautiful bouquet of flowers and a balloon, though & promised to see her again as soon as he came home! The flowers are in the collage below - and the boy with her in the other picture is Carlton. He is 3 days younger than Emma and our neighbor - they're big buds and look forward to starting K in the fall together! I hope they get to be in the same class.
Emma's teachers Miss Elizabeth & Miss Annie!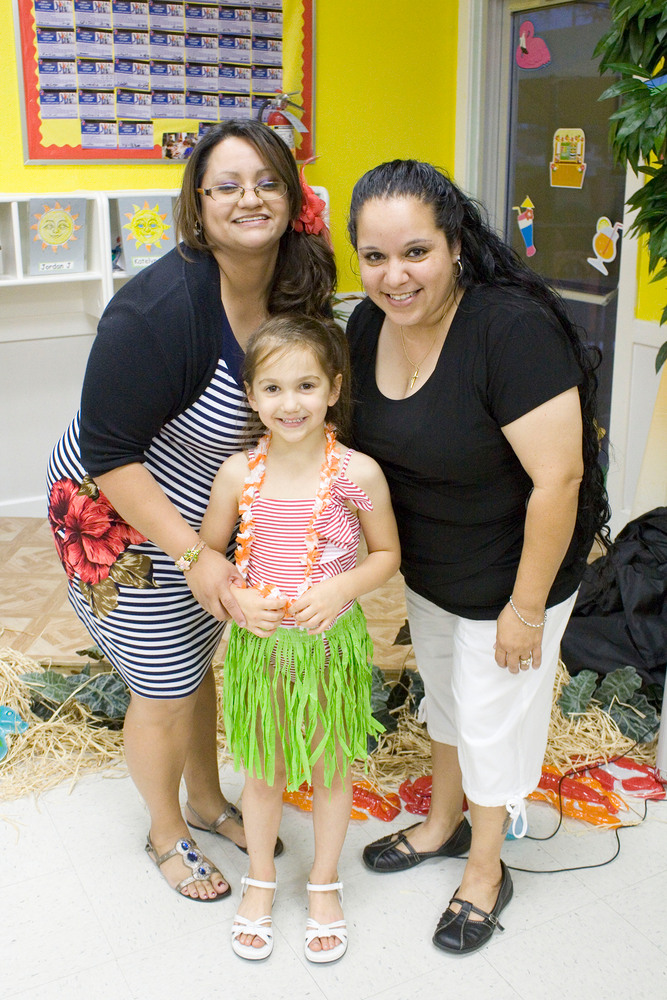 I'm so proud of my big girl! We went to the school today and got her all registered for Kindergarten, too. We go back in August to meet her teacher - she says she is very excited, but that she is scared, too. I told her that's alright - everyone is a little scared when they start something new! She'll do great I know!
It's so crazy to think she is about to start school - it seems like yesterday she was Aaron's age. Time moves too fast - before I know it Aaron will be in school and then turn around and they'll both be out! Oh, I can't even think about it!!
CONGRATULATIONS BIG GIRL!!