Yesterday afternoon we went out back to play bubbles! I had to wait until "school" was over b/c Emma had Aaron down for nap time! LOL - before that she was busting in my bedroom b/c that was where their class was! She cracks me up!
So, I guess it was recess b/c they finally were ready for bubbles...jeez, I'd only been asking to play bubbles for 30 minutes!!
I bought a new bubble wand for the kids to use at my parents' house when we went on our cruise and wanted to see how well it made big bubbles!
They were awesome - though, now I am on the search for a strong bubble recipe b/c the bubbles we buy these days aren't that great! The bubbles did look awesome, though!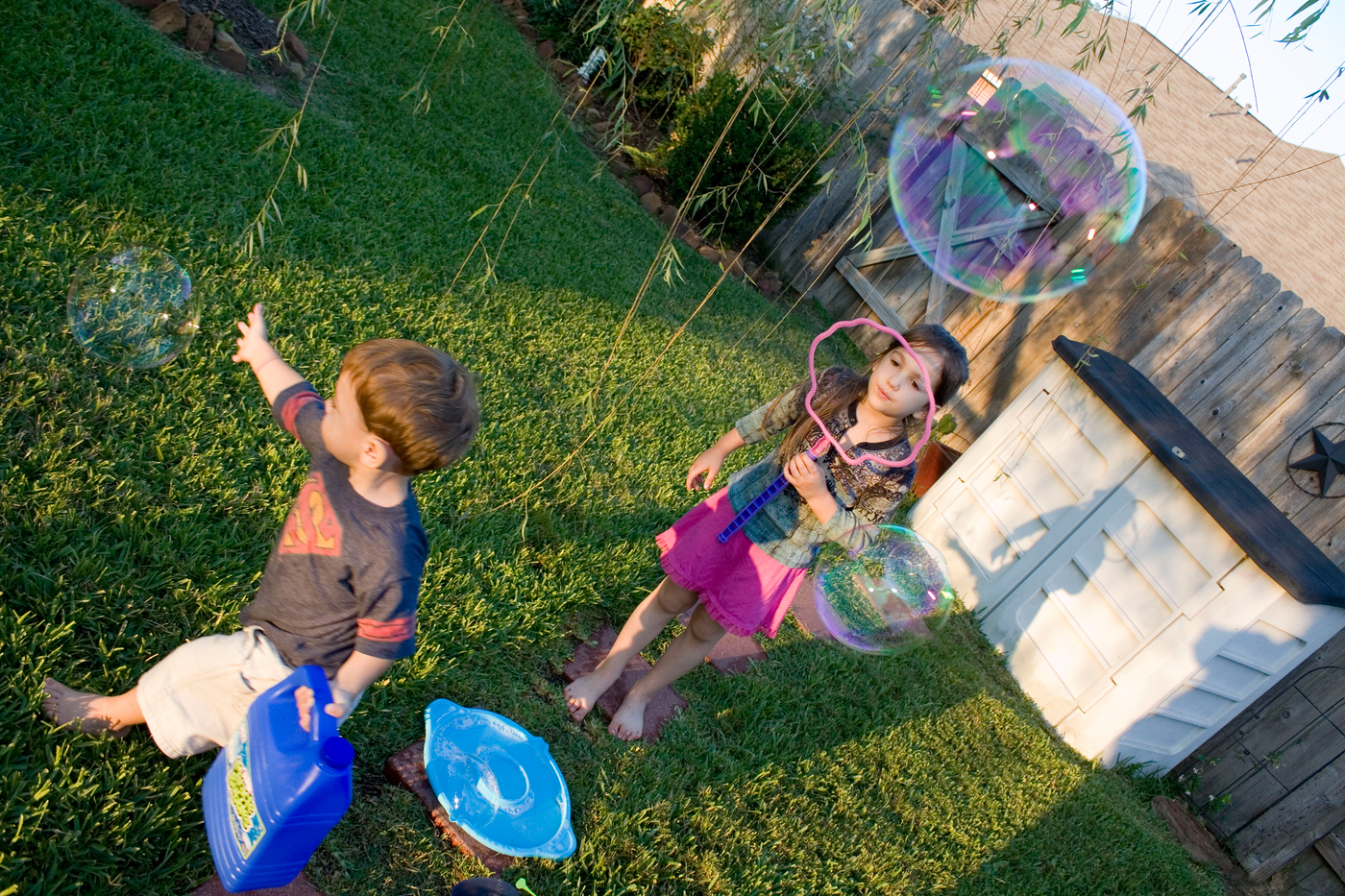 Aaron liked popping them more than anything! And it was cute b/c every time he did he would say, "Pop Pop" in that adorable little voice of his!
He did try very hard to make his own big bubbles, though!
Emma did a really good job - she made one big one that made it over into the garden!
We had a good time and played out there up until it was time to go to bed, which makes for an easy bedtime and a good night's sleep. Though, they were still up bright and early at 6:30 this morning, when I could have easily slept a little longer!!
Hope you have a wonderful Saturday!!!