With all the running around these last couple weeks I forgot to post about Frank's last adventures in our home! Frank returned to the North Pole on Christmas Eve, but ya never know - he may pop in on us from time to time just to make sure that Emma & Aaron are still behaving!
Frank's last week with us he caught up on his reading...

He decided Emma's Gingerbread House just looked too delicious & sampled the chimney...
He led a toy parade through the house...
He tried to roast marshmallows, but didn't have much luck with a battery powered tea light...
One night he tried to go incognito & hide out in my tree...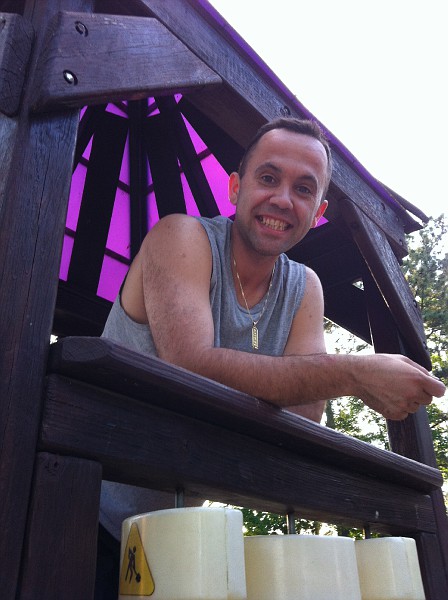 Wednesday night before Christmas Emma stayed with my parents & I think Frank missed her. He had a slumber party in her room while she was gone...
The next night I think he was a little tired from all the running around & simple found a high place to watch everyone...
And on the last night he went through all our Christmas cards from family and friends...I think he was a little sad to be leaving...
He did help us put out cookies & milk for Santa before he left, though and I think he may have sampled some, too!!
Frank was a welcome guest in our home this year & Emma's already asking when he is coming back to visit...I can't wait to see what antics he'll have for us next time!