I splurged on myself at the mall this week (b/c it's been forever since I've done that)...
I've been watching the hamper in the laundry room fill up & still haven't washed the growing pile...
I've only cooked dinner one day this week...and I won't be cooking again tonight either. It's been a busy week - Friday we'll be eating another home cooked meal, though!
I had one of the M&M cookies that Michael brought home for the kids last night - it was super yummy!
I'm also linking up for Thankful Thursday this week...b/c really I have so much to be thankful for...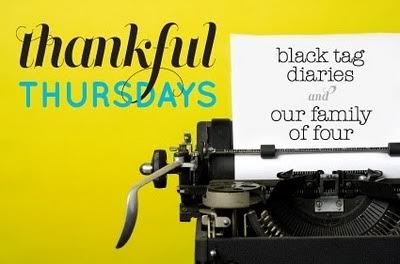 I'm, as always, thankful for my babies & my hubby - they are what rocks my world! And love all the fun times we have together - and the awesome snowcones we stop to get at Mista Macks!
I'm thankful to the weather man for the cool snap he said is on its way here - it's been a little nicer outside lately & I really hope he is right!
I'm thankful that my hubby took Aaron & did our grocery shopping last night while Emma & I were at gymnastics - saves me so much time! Thank you baby!
I'm thankful for the new Kim Son that's been built out here - I had a yummy lunch with a CW there yesterday...and am sure there will be more to come!
I am also thankful that Criminal Minds & all my other favorite shows are back on!