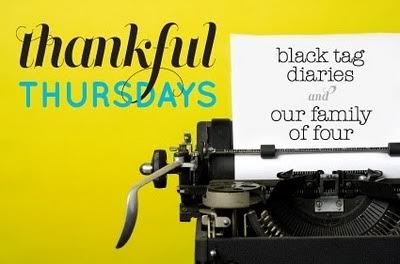 The biggest thing I am thankful for this week is that I think my

baby girl

is finally getting well - she isn't 100%, but she was well enough to go to school today after being out for two days. I hope that all this stuff is out of her system.
I'm also thankful for the great

weekend

we had at the rodeo and the great weekend we have coming up - Friday & Saturday are already booked with fun stuff for the weekend!!! I can't wait!

Concert

Friday night &

Cirque du Soleil

Saturday night (my valentine's gift from hubby - thanks hubby)!
I am also thankful that I've lost

5lbs

!!! I've been working hard & have been on a plateau for a looooooooooooong time, but I'm finally starting to see some movement again on the scale! I've been noticing a change in the way my clothes fit for a while, but the scale wouldn't move. :-( Well, today it did!!! And last week I bought a pair of pants that I didn't try on & when I brought them home they were a bit snug - well, tonight I'm going to try them on again & am crossing my fingers that they fit! WooHoo!
And I'm so very thankful this week for my

Daddy

! He came over yesterday morning VERY early to spend the day at the house with Emma while she was home sick for the 2nd day. My mom is out of town visiting my Grannie so Daddy came over alone and he & Emma hung out all day & watched cartoons! Thanks so much Daddy - you don't know what a help you were to me!
"What if we woke up with only the things we thanked God for yesterday..."
(P.S. - Don't forget to enter my latest giveaway here!!)