Emma didn't want to get off the dance floor at the wedding yesterday. "Mommy, come dance with me..." is what I heard all night! And she would grab my hand and pull me out there!!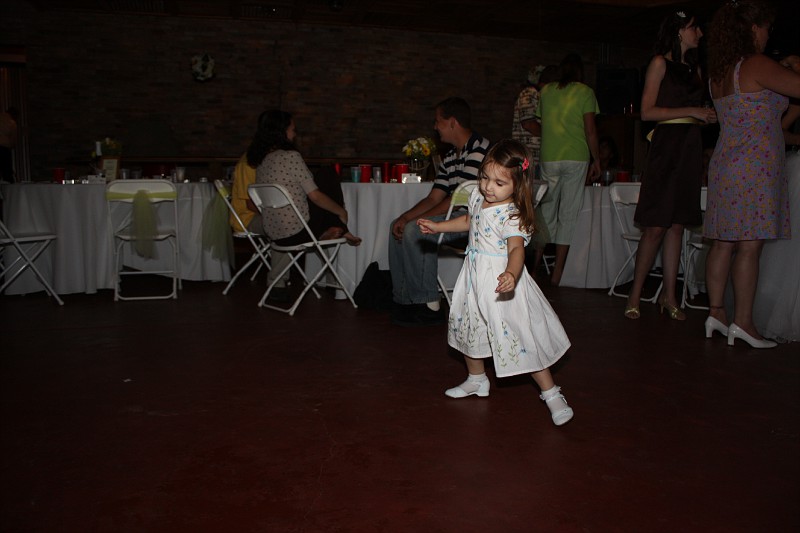 My niece's wedding was beautiful - and my brother only has one more daughter to give away now - this was number 6!!!
Her colors were chocolate brown and yellow. It was a very simple, but elegant wedding. Outside ceremony - yeah we thought it was crazy, too but it's what the groom actually wanted - he isn't from Texas so he isn't aware of how miserable it can be outside. Thankfully, though the weather turned out to be fantastic. It was overcast and breezy so it was actually cool outside at 7:00 for the ceremony. We were worried about rain, but it never fell until we were all indoors for the reception! It was fun too b/c I got to see a lot of familiar faces from HS that I hadn't seen in a very long time. I couldn't believe how big their children were either! Some even had teenagers - man we're getting old!
It was a good weekend, though - and now I'm ready to relax at the house a while before I have to go back to work tomorrow (blech).