I took the day off Friday & mother came over to spend the day with Emma & me. Emma wanted to spend the night with her Teta & Geddo, so Michael & I ended up getting to have a date night Friday night! We went out to dinner at Pappa's (always yummy) & then to see Wolverine. Not Michael's favorite genre, but he is a sweetie and went b/c I wanted to see it. It was very good, but I have to admit I did like the other three X-Men movies better. We had a fun night, though - it's nice to have a date night every once in a while.
Saturday morning we bought 25lbs of live crawfish & took it over to my parents' house when we went to pick up Emma. We didn't tell daddy we were bringing it & needless to say he enjoyed the surprise! Michael did a good job cooking it up, too. They were delicious!!
Teresa came over with Abigail & Jacob, too and after we finished eating we brought out the little pool - the kids didn't wait for us to fill it up, though before stripping down & jumping in! They put the slide over the edge and had a blast using it as a diving board! My little daredevil had her Geddo nervous, though and after jumping a while they had to go back to sliding into the water! They had a blast, though.
Sunday we went to church, then our normal brunch at Taqueria Arandas, then home where Emma shortly fell asleep - while she slept her mommy & daddy worked our tails off outside.
(Emma dressed & ready for church)
The flower bed along one side of our house has a fine that acts like a ground cover and as it grows even turns into a bush really - it's huge and takes up all the space - so we have decided it's time to start over. We spent about three hours ripping it all out and take the flower bed back to almost nothing - we left the azalea bushes, a holly tree, and a couple other shrubs and are going to plant a couple gardenia bushes & an oleander. It looks so much cleaner and nicer now and when all those plants "grow up" it's going to be so pretty. Especially when they are all filled in and blooming! I love the smell of gardenia! It was a lot of work and I'm paying the price with an achy back today, but it was worth it to have it all cleaned out and able to start from basically scratch again!
(before)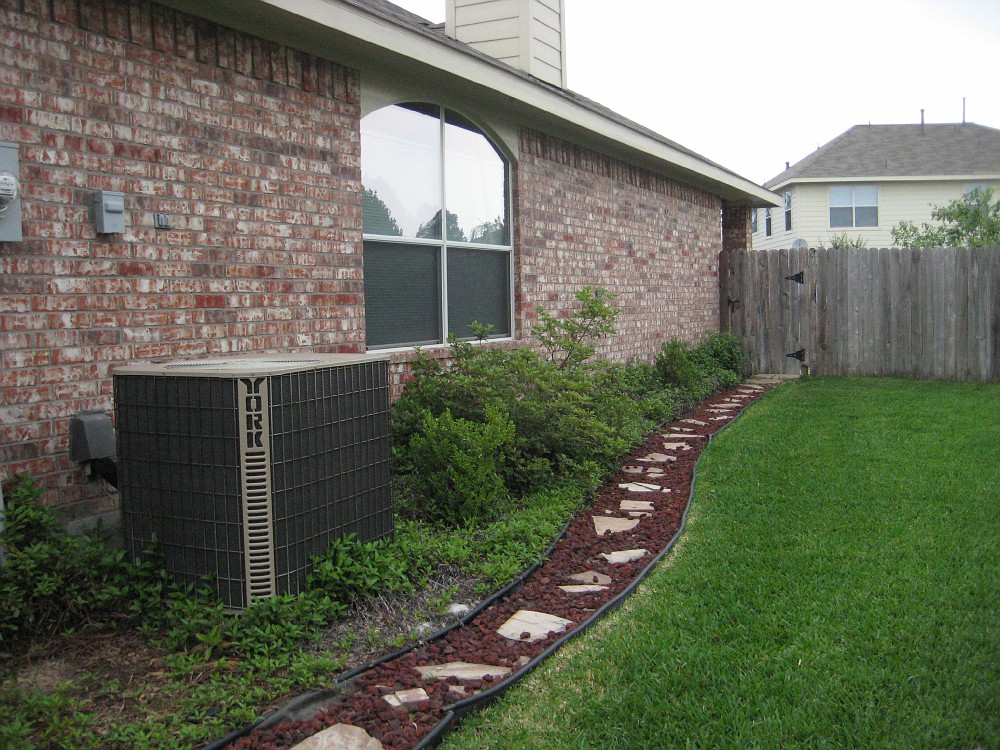 (after)
It even looks a bit bare now, but so much cleaner and as the new plants grow it's going to look so nice! I can't wait to see it all come together. I'll post more pics as we continue to work on it in this album.